State Lawmakers Tell Congress: Give states more flexibility in the American Health Care Act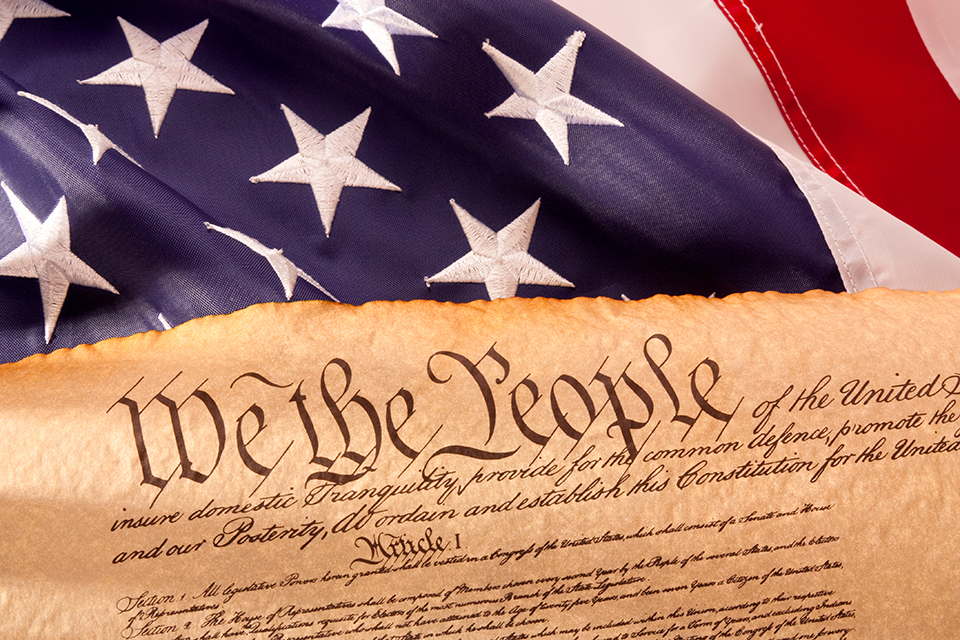 Speaker Ryan and Leader McConnell:
We write to share some of our reactions and concerns about the recently introduced American Health Care Act.
First, we share your goal of repealing and replacing Obamacare as quickly as possible. Americans deserve the right to affordable and accessible healthcare and significant change is needed to reduce healthcare costs, making it affordable to be and stay healthy so that they can pursue a living, keep more money in their pockets, and focus on the priorities in their lives. There are many elements of the proposed bill that are encouraging as they address decades-old problems in our healthcare system, and embrace proven solutions like the expansion of HSAs.
We especially applaud efforts to reform Medicaid. As state leaders that must balance our budgets each year we know first-hand that Medicaid has been growing at an unsustainable rate and is crowding-out spending on other priorities like education and public safety as well as hindering tax relief in our state. We look forward to continued conversations about the additional state flexibilities that must be incorporated into any Medicaid reform in this bill, in addition to future legislation.
We affirm your goal of converting an open-ended entitlement to a program with a budget. This would be one of the most significant entitlement reforms in the nation's history. This bill offers a historic opportunity for reform, but without some changes to the bill we fear the opportunity might slip away.
To fulfill the promises we made to our constituents in our states, we worry that the bill as introduced does not go far enough to address the immediate needs facing us in our Medicaid programs.
We are deeply concerned that the bill does not fully repeal Obamacare's massive expansion of Medicaid to the able-bodied—the source of most of the law's spending and its enrollment—and encourages states to expand their programs until the end of 2019. An immediate freeze would allow enrollees to transition off of the rolls and into work over time.
The legislation introduced also gives states that did not expand Medicaid strong financial reasons to do so between now and 2020. Those states could receive the 90 percent federal match for their beneficiaries as long as they remain enrolled in Medicaid.
States that have already expanded Medicaid would have an incentive to sign even more people up and would be left with no way to realistically exit the program, as the legislation does not freeze enrollment at all.
An immediate freeze would reduce the Medicaid rolls over time. A recent study by the Foundation for Government Accountability found that a freeze would gradually reduce Medicaid enrollment, while saving more than $600 billion in state and federal taxpayer funds over the coming decade. Nevertheless, the bill as written allows states to continue Medicaid expansion, even once the enhanced federal match rate begins phasing down in 2020—continuing both Obamacare's massive spending and the inequity facing states that decided not to expand Medicaid to able-bodied adults.
The bill, as introduced, also contains other problematic provisions and infringements on state sovereignty. Notably, the bill retains virtually all of Obamacare's federal regulatory regime for health insurance—an area of regulation which had always been the responsibility of states. The bill does repeal Obamacare's actuarial value standards and liberalizes some other mandates but, it retains control of the law's other major insurance regulations at the federal level. Future steps should return the rightful authority of insurance regulations to the states. Keeping a federal insurance framework, even a slightly loosened one, allows a future Administration to impose more top-down standards from Washington.
We hope to work with you and the President to improve this legislation to ensure that it undoes the harms of Obamacare and increases state flexibility. We urge you to work to:
1. Immediately freeze enrollment in Medicaid expansion, leading to the expansion's outright repeal;
2. Eliminate enhanced matching rates for all new Medicaid enrollees and give states authority to freeze enrollment on their own;
3. Don't allow new states to expand Medicaid and;
4. Repeal Obamacare's insurance mandates, returning federal control of health insurance back to the states, where it belongs.
We look forward to working with you through this process, so that we can achieve a bill worthy of the promise of repeal and puts the country on track toward common-sense healthcare reforms that empower states to put forward solutions that lower costs and ensure quality care.
Sincerely,
Senator Joel Anderson, California
Representative John Piscopo, Connecticut
Representative Jay Fant, Florida
Representative Joe Gruters, Florida
Representative Gayle Harrell, Florida
Representative Scott Plakon, Florida
Representative Paul Renner, Florida
Representative Bob Rommel, Florida
Representative Jennifer Sullivan, Florida
Senator John Albers, Georgia
Representative Buzz Brockway, Georgia
Representative Dan Gasaway, Georgia
Representative Beth Green, Georgia
Senator Marty Harbin, Georgia
Senator Bill Heath, Georgia
Senator Hunter Hill, Georgia
Senator Chuck Hustetler, Georgia
Representative Jan Jones, Georgia
Representative Jeff Jones, Georgia
Senator Greg Kirk, Georgia
Senator William Ligon, Georgia
Senator P.K. Martin, Georgia
Senator Josh McKoon, Georgia
Representative Brad Raffensberger, Georgia
Senator David Shafer, Georgia
Representative Jason Spencer, Georgia
Representative Scot Turner, Georgia
Senator Larry Walker, Georgia
Representative Wendell Willard, Georgia
Senator Michael Williams, Georgia
Representative Bruce Williamson, Georgia
Representative Brent Crane, Idaho
Representative Sage Dixon, Idaho
Senator Dan Foreman, Idaho
Senator Lori Den Hartog, Idaho
Representative Jeff Thompson, Idaho
Representative David Reis, Illinois
Senator Jim Buck, Indiana
Representative Sean Eberhart, Indiana
Representative David Frizzell, Indiana
Representative Mike Speedy, Indiana
Representative Jerry Torr, Indiana
Representative Heath VanNatter, Indiana
Representative David Wolkins, Indiana
Representative Dan Hawkins, Kansas
Representative Kyle Hoffman, Kansas
Representative Kevin Jones, Kansas
Representative Mary Pilcher-Cook, Kansas
Senator Eric Brakey, Maine
Representative Richard M. Cebra, Maine
Representative Paul B. Chace, Maine
Senator Andre Cushing, Maine
Representative Karen Garrish, Maine
Representative Stacey Guerin, Maine
Representative Jeffery Hanley, Maine
Representative Stephanie Hawke, Maine
Representative Gary Hilliard, Maine
Representative Chris Johansen, Maine
Representative Jonathan Kinney, Maine
Representative Lawrence Lockman, Maine
Representative Richard Malaby, Maine
State Commissioner Mary Mayhew, Maine
Representative Beth O'Connor, Maine
Representative Wayne Parry, Maine
Representative John Picchiotti, Maine
Representative Heidi Sampson, Maine
Representative Deborah Sanderson, Maine
Representative Stedman Seavey, Maine
Representative Heather Sirocki, Maine
Representative Trey Stewart, Maine
Representative Paula Sutton, Maine
Representative Jeff Timberlake, Maine
Representative Karen Vachon, Maine
Representative Nathan Wadsworth, Maine
Senator Patricia Colbeck, Michigan
Representative Matt Dean, Minnesota
Representative Steve Drazkowski, Minnesota
Representative Glenn Gruenhagen, Minnesota
Senator Dan H. Hall, Minnesota
Representative Joe Hoppe, Minnesota
Senator Mary Kiffmeyer, Minnesota
Representative Kathy Lohmer, Minnesota
Representative Bob Loonan, Minnesota
Representative Joe McDonald, Minnesota
Representative Cindy Pugh, Minnesota
Representative Shane Aquirre, Mississippi
Senator Kevin Blackwell, Mississippi
Representative Joel Bomgar, Mississippi
Senator Jennifer Branning, Mississippi
Representative Chris Brown, Mississippi
Senator Chris Caughman, Mississippi
Representative Gary Chism, Mississippi
Representative Carolyn Crawford, Mississippi
Representative Dan Criswell, Mississippi
Representative Becky Currie, Mississippi
Representative Scott DeLano, Mississippi
Representative Dan Eubanks, Mississippi
Representative Robert Foster, Mississippi
Representative Jeffrey S. Guice, Mississippi
Senator Josh Harkins, Mississippi
Senator Angela Hill, Mississippi
Representative Steve Hopkins, Mississippi
Representative Bill Kinkade, Mississippi
Senator David Parker, Mississippi
Representative Randy Rushing, Mississippi
Representative Donnie Scoggins, Mississippi
Representative William Shirley, Mississippi
Representative Gary Staples, Mississippi
Representative Cory Wilson, Mississippi
Representative Kurt Bahr, Missouri
Representative Shamed Dogan, Missouri
Senator Edgar Emery, Missouri
Representative Justin Hill, Missouri
Representative Tila Hubrecht, Missouri
Representative Bruce DeGroot, Missouri
Representative Brett Lindstrom, Nebraska
Representative Michael Vose, New Hampshire
Representative Marc Abear, New Hampshire
Representative Yvette Herrell, New Mexico
Representative Matt Clampitt, North Carolina
Representative George Cleveland, North Carolina
Senator Bill Cook, North Carolina
Senator David Curtis, North Carolina
Representative John Fraley, North Carolina
Senator Joyce Krawiec, North Carolina
Representative Donny Lambeth, North Carolina
Representative Jason Saine, North Carolina
Representative Larry Yarborough, North Carolina
Representative Tom Brinkman, Ohio
Representative Bill Dean, Ohio
Representative Wesley Goodman, Ohio
Representative Ron Hood, Ohio
Representative Craig Riedel, Ohio
Representative Kristina Roegner, Ohio
Representative Louis Terhar, Ohio
Representative Andrew Thompson, Ohio
Representative Nino Vitale, Ohio
Representative Paul Zeltwanger, Ohio
Senator Rich Alloway, Pennsylvania
Representative Cris Dush, Pennsylvania
Representative Brian Ellis, Pennsylvania
Representative Seth Grove, Pennsylvania
Representative Alan Clemmons, South Carolina
Senator Wes Climer, South Carolina
Senator Tom Corbin, South Carolina
Representative Chip Huggins, South Carolina
Representative Garry Smith, South Carolina
Senator Scott Talley, South Carolina Senator William Timmons, South Carolina
Senator Ross Turner, South Carolina
Senator Mike Bell, Tennessee
Representative Glen Casada, Tennessee
Representative Martin Daniel, Tennessee
Representative Jeremy Faison, Tennessee
Senator Mark Green, Tennessee
Representative Andy Holt, Tennessee
Senator Jon Lundberg, Tennessee
Senator Kerry Roberts, Tennessee
Representative Courtney Rogers, Tennessee
Representative Jerry Sexton, Tennessee
Representative Phil King, Texas
Representative James Earl White, Texas
Representative Kay Christofferson, Utah
Representative Brad Daw, Utah
Representative Jim Dunnigan, Utah
Representative Karianne Lisonbee, Utah
Representative Dan McCay, Utah
Senator Wayne Niederhauser, Utah
Representative Merrill Nelson, Utah
Representative Tim Quinn, Utah
Representative John Westwood, Utah
Delegate Kathy Byron, Virginia
Senator Leah Vukmir, Wisconsin