ALEC Action is the advocacy partner of the American Legislative Exchange Council (ALEC), America's premier nonpartisan, voluntary membership organization of state policymakers.
Recent elections delivered a clear message to Washington: Americans want more individual control and less government intrusion in their personal choices. Similarly, state legislators across the country are committed to reduce the cost of everyday life and expand economic freedom for hardworking taxpayers and their families.
ALEC Action helps lawmakers set policy priorities by connecting people and ideas for a real plan of action that fosters efficient, effective and accountable government. Through state capitol issue briefings, advocacy alerts, public outreach, coalition development and legislative tracking, ALEC Action is one of the most effective state-based advocacy organizations in America that advances real solutions to challenges facing families, businesses and state governments.
ALEC Action provides a powerful, trusted voice for smarter budgets, education choice, innovation, entrepreneurship, economic freedom and other voter priorities in statehouses across the country.
---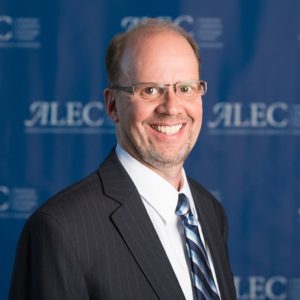 Michael D. Bowman
President
Experience and a passion for policy is the history of Michael Bowman President of ALEC Action. Michael has more than twenty-five years of state legislative and policy experience.  He has successfully run non-profit policy organizations, professionally managed political state campaigns, consulted and ran Federal and state Political Action Committees and served as a Legislative Director in the California Assembly and Senate.
Michael is a strong defender of federalism, a champion for free markets and a crusader to protect individual liberty.  Michaels gifting is creating left-right coalitions that protect, empower those who have been victimized, trapped or ruined by government laws, programs or institutions.
Michael attended ALEC meetings for nearly twenty years as legislative staff, exhibitor, non-profit private sector member or exhibitor.  He subsequently was uniquely qualified to serve at ALEC for ten years as a respected and trusted Vice President of Policy.
Michael and his wife Sarah have two grown children and enjoy traveling and visiting with good friends.
——————————————————————————————————————————————————————————- Contact Information:
ALEC Action
2900 Crystal Drive, Suite 600
Arlington, VA 22202
571.482.5050
Contributions to ALEC Action are not tax deductible as charitable contributions for federal income tax purposes. ALEC Action is a 501(c)4 and may accept personal, corporate and political action committee (PAC) contributions.
ALEC Action does not make contributions to any candidate, campaign, PAC, political party, or bond or ballot committee. ALEC Action is a 501(c)4 affiliate of the American Legislative Exchange Council (ALEC).