Expand America's Offshore Energy Development Through Revenue-Sharing Agreements with the States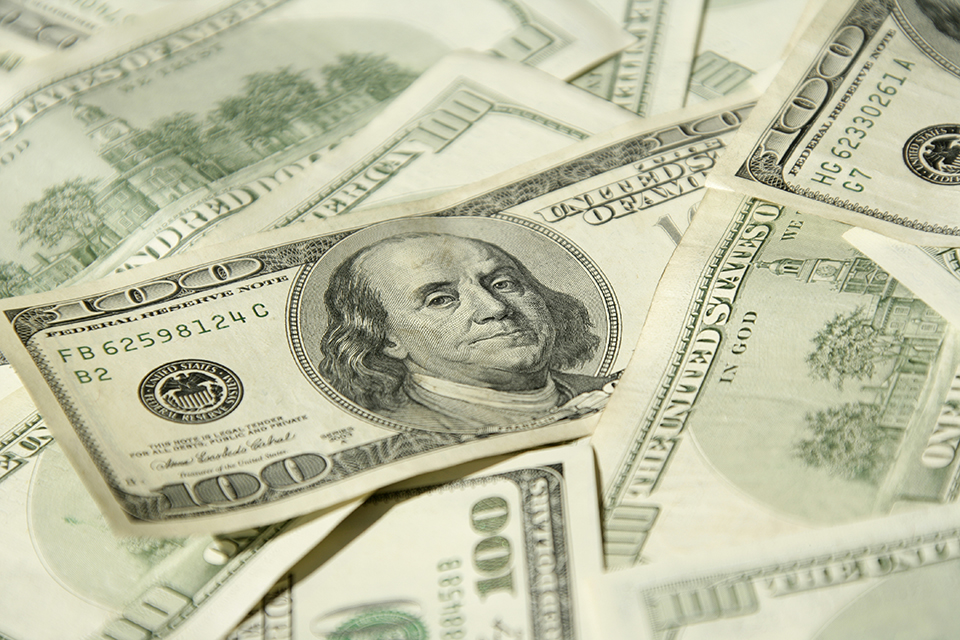 Dear Members of Congress:
On behalf of our organizations and the millions of Americans we represent across all fifty states, we urge you to reform federal government management of offshore energy development revenue, and to share it with the relevant coastal states.
The Department of Interior has proposed dramatically expanding offshore oil and gas drilling on the Outer Continental Shelf. Under the proposal, 98 percent of undiscovered, technically recoverable oil and gas offshore would be available for future development whereas under the existing policy 94 percent of this important energy source is off-limits. This expansion will increase America's energy abundance, create jobs, and generate additional royalty revenue for the federal government.
As the Department of Interior moves to expand offshore drilling, Congress should reform royalty revenue-sharing agreements for all coastal states. Currently, most states only receive revenue from off shore drilling if a federal lease falls within three miles of its coastal border. However, Alabama, Louisiana, Mississippi, and Texas receive revenue for select leases beyond three miles under the Gulf of Mexico Energy Security Act (GOMESA) of 2006.
Revenue-sharing agreements for leases beyond three miles should be expanded to all coastal states. The current policy discourages states from supporting offshore energy development. Those closest to energy development should have a greater say in how the revenue is spent. All states with drilling off their coasts should see part of the revenue, not just the four states covered under GOMESA.
Federal policy for offshore energy development should mirror that of onshore energy development. States containing federal land where drilling occurs receive half of the associated revenue. This arrangement better aligns costs and benefits of energy development, enriching the local communities and generating support for energy development.
Creating revenue sharing agreements for all coastal states would boost support for energy development and help usher in the jobs, economic activity, and royalties that it brings. We urge you to consider reforms that expand revenue sharing agreements for all coastal states.
Sincerely,
Lisa B. Nelson, CEO
American Legislative Exchange Council
Ashley N. Varner, Executive Director
ALEC Action
James L. Martin, Chairman
60 Plus Association
Phil Kerpen, President
American Commitment
Daniel Schneider, Executive Director
American Conservative Union
Chrissy Harbin, Vice President of External Affairs
Americans for Prosperity
Robert Alt, President and CEO
The Buckeye Institute
Norm Singleton, President
Campaign for Liberty
Andrew F. Quinlan, President
Center for Freedom and Prosperity
Jeffrey Mazzella, President
Center for Individual Freedom
Myron Ebell, Director
Center for Energy and Environment
Competitive Enterprise Institute
Matthew Kandrach, President
Consumer Action for a Strong Economy
Thomas Schatz, President
Council for Citizens Against Government Waste
Craig Richardson, President
Energy & Environment Action Team
Alex Ayers, Executive Director
Family Businesses for Affordable Energy
Nathan Nascimento, Executive Vice President
Freedom Partners Chamber of Commerce
Patrick Hedger, Director of Policy
FreedomWorks
David Barnes, Policy Director
Generation Opportunity
Amy Cooke, Executive Vice President
Independence Institute
Carrie L. Lukas, President
Independent Women's Forum
Heather R. Higgins, President and CEO
Independent Women's Voice
Kory Swanson, President and CEO
John Locke Foundation
John Peterson, Director of Government Relations
Land Improvement Contractors of America
Daniel Garza, President
The Libre Initiative
David Ridenour, President
The National Center for Public Policy Research
Pete Sepp, President
National Taxpayers Union
Paul J. Gessing, President
Rio Grande Foundation
David Williams, President
Taxpayers Protection Alliance
Mike Thompson, Sr., Chairman and President
Thomas Jefferson Institute for Public Policy