ALEC Action Letter: State Lawmakers Support Key House Reforms in Debt Ceiling Negotiation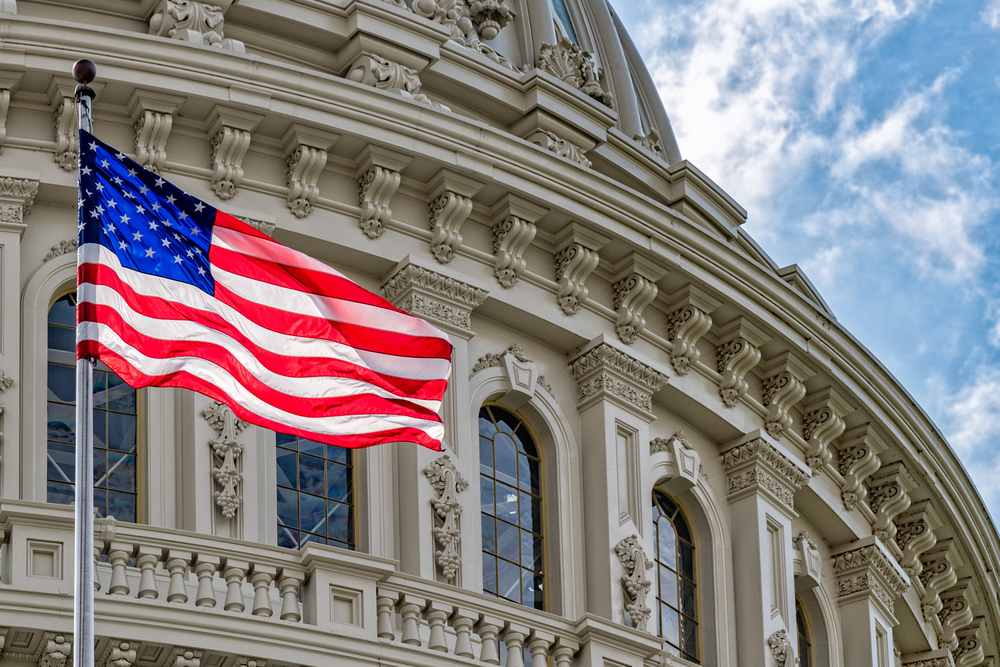 To: Members of Congress
Cc: President Joe Biden
From: ALEC Action
2900 Crystal Drive, Suite 600
Arlington, VA 22202
Dear Members of Congress:
We the undersigned legislators from across the country, in partnership with ALEC Action, the 501(c)4 affiliate of the American Legislative Exchange Council (ALEC), support the practical solutions to the debt limit passed by the U.S. House of Representatives in April. The federal debt now exceeds $31.8 trillion, while federal overspending has been at an all-time high over the last two years. The sensible solutions approved by the House two months ago include capping the federal budget at 1% growth annually, rolling back wasteful spending from the Inflation Reduction Act, implementing work requirements for welfare benefits and following through on previously assured permitting reform. These are strong first steps on the long road to federal fiscal recovery.
The federal government would do well to learn from fiscally responsible states like Florida, Arizona, and Utah rather than fiscally irresponsible states like California, Illinois, and New York. Balanced budget amendments exist in 49 of the 50 states, and several have tax and expenditure limits (TELs) such as the Colorado Taxpayer's Bill of Rights (TABOR) to restrain spending growth.
With 9.6 million job openings still available, America is still the Land of Opportunity. However, many able-bodied adults receive tens of thousands of taxpayer dollars to stay home and not work. Implementing work requirements for welfare benefits is a strong step towards ensuring greater workforce participation while respecting taxpayers who fund our social safety nets.
Additionally, permitting reform is essential for maintaining energy security. Without a permitting process that allows for a clear path to new domestic mining operations, America will remain dependent on other countries for critical minerals that are essential for running our power grid, building new vehicles, and more. Similarly, as oil and gas fields in the United States mature, exploration and utilization of new areas is essential for keeping the lights on. Ensuring the federal bureaucracy cannot arbitrarily delay or deny permits for natural resource utilization will encourage domestic industries to invest in the future of America's energy security.
The sensible solutions approved by the House are a step toward this type of fiscal responsibility. After the financial hardships and record inflation created by the government response to COVID-19, Congress owes it to the American people to get its fiscal house in order.
I AGREE, THE HOUSE REFORMS OF SPENDING CAPS, WORK REQUIREMENTS, AND PERMITTING REFORM MUST BE PART OF THE FINAL DEBT CEILING NEGOTIATION:
Representative Daniel Perez, 2023 ALEC National Chair – FL
Representative David Ray – AR
Senator Jim Dotson – AR
Speaker of the House Ben Toma – AZ
Senate President Pro Tempore TJ Shope – AZ
Senator Sine Kerr – AZ
Senator John Kavanagh – AZ
Senator Vince Leach – AZ
Senator Frank Carroll – AZ
Senator Justine Wadsack – AZ
Senator Anthony Kern – AZ
Senator Wendy Rogers – AZ
Former State Representative Andres Pico – CO
Representative Lori Saine – CO
Representative Rod Bockenfeld – CO
Representative Mary Bradfield – CO
Senator Kevin Lundberg – CO
Representative Matthew Gambill – GA
Representative Reynaldo Martínez – GA
Representative Will Wade – GA
Representative Thomas Gerhold – IA
Speaker Pro Tempore John Wills – IA
Representative Henry Stone – IA
Representative Bill Gustoff – IA
Representative Ron Mendive – ID
Representative Sage Dixon – ID
Senator Benjamin Toews – ID
Senator Jim Buck – IN
Representative Patrick Penn – KS
Senate President Ty Masterson – KS
Senator Renee Erickson – KS
Representative Michael Murphy – KS
Representative Kimberly Moser – KY
Representative Matt Lockett – KY
Representative Chris Freeland – KY
Representative Nancy Tate – KY
Representative John Hodgson – KY
Representative Emily Callaway – KY
Senator Robert Mills – KY
Senator Justin Ready – MD
Representative John Andrews – ME
Senate Republican Leader Harold "Trey" Stewart III – ME
Senator Andre Cushing – ME
Representative Ken Borton – MI
Representative Joseph Fox – MI
Representative David Martin – MI
Leader Matt Hall – MI
Representative Jaime Greene – MI
Representative Thomas Kuhn – MI
Representative Matthew Bierlein – MI
Representative Rachelle Smit – MI
Representative Philip Green – MI
Representative Joseph Aragona – MI
Representative Matt Maddock – MI
Senator Jim Runestad – MI
Representative Donni Steele – MI
Representative Jamie Thompson – MI
Speaker Timothy Jones – MO
Representative Becly Currie – MS
Senator Joel Carter – MS
Representative Jennifer Carlson – MT
Representative Dennis Riddell – NC
Representative Matthew Winslow – NC
Representative Jason Saine – NC
Representative Donnie Loftis – NC
Senator John Lowe – NE
Representative Ken Weyler – NH
Majority Whip Jeanine Notter – NH
Representative Leah Cushman – NH
Representative John Potucek – NH
Representative James Spillane – NH
Representative David Love – NH
Representative Scott Wallace – NH
Representative Michael Harrington – NH
Representative Ryan D. Wilcox – NH
Assemblyman Robert Smullen – NY
Majority Leader William Seitz – OH
Senator Julie Daniels – OK
Senator Micheal Bergstrom – OK
Representative Lily Morgan – OR
Senator Dennis Linthicum – OR
Representative Lou Schmitt – PA
Representative Joseph Adams – PA
Representative Timothy Bonner – PA
Representative Kate Klunk – PA
Representative Torren Ecker – PA
Representative Ryan Warner – PA
Representative Mike Cabell – PA
Representative John Schlegel – PA
Representative Marla Brown – PA
Representative Jamie Barton – PA
Representative Rob Kauffman – PA
Representative Brian Smith – PA
Representative Perry Stambaugh – PA
Representative David Zimmerman – PA
Representative Paul Schemel – PA
Representative Barb Gleim – PA
Representative Dawn Keefer – PA
Representative Joe Hamm – PA
Representative Seth Grove – PA
Representative Perry Stambaugh – PA
Representative Bill Taylor – SC
Representative Bethany Soye – SD
Representative Tina Mulally – SD
Senator Casey Crabtree – SD
Senator Jim Stalzer – SD
Representative Carl Perry – SD
Representative Susan Lynn – TN
Senator Phil King – TX
Representative Ken Ivory – UT
Representative Trevor Lee – UT
Senate President Stuart Adams – UT
Senate Majority Leader Evan Vickers – UT
Delegate Kathy Byron – VA
Delegate Elias Coop-Gonzalez – WV
Delegate Darren Thorne – WV
Senator Patricia Rucker – WV
Senate President Ogden Driskill – WY
Senator Dan Laursen – WY
Senator Troy McKeowen – WY